Charlotte da Cunha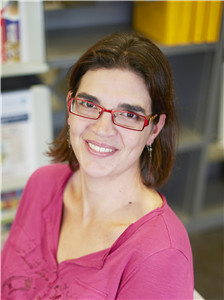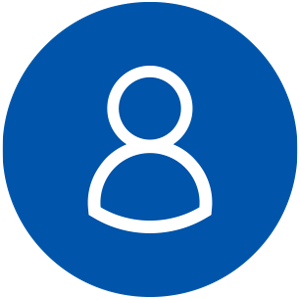 charlotte.da-cunha [at] uvsq.fr
       +33 (0)1 80 28 55 06
2022-2023: Research leave grant (CRCT) - 6 months
Since 2022: Alternate member of the National Council of Universities, Land Use Planning section
(Membre suppléante du Conseil national des universités, section 24, college B)
Since 2016: Dean of Students - OVSQ
Since 2015: Co-director of the Master in RSEE (Corporate Social Responsibility and Environment)
Since 2012: Associate Professor in Land Use Planning at the UVSQ
(Maîtresse de conference, section 24)
2010: PhD in Economics sciences
RESEARCH THEMES
My scientific activity is centered on adaptation planning through the implementation of different practices. I work on facilitating a transdisciplinary dynamic through the co-construction of knowledge and governance processes, often based on prospective methods, and approaches that link art and science.
Another area of expertise is the evaluation of adaptation planning by cities, the facilitation of the monitoring, comparison, and transfer of knowledge on local climate adaptation planning across national and institutional borders.
Both research axes are interconnected since they participate in the study of the vulnerability of territories and their capacity for adaptation, and thus contribute to the study of their ability to make the necessary transitions.
In my research, I mobilize different tools and methods drawn from the social sciences such as participatory methods and practices, prospective methods as well as qualitative research tools and software (semi-structured and open interviews, qualitative analysis software Atlas.Ti, etc).
ART AND SCIENCES EXPERIMENTATION
Ça baigne ? (2020). Exhibition dealing with adaptation to climate change.
PhD THESIS SUPERVISION
2019-present: La commande publique comme levier de transition écologique du territoire : étude de cas de la Ville de Paris, par Anaëlle Mazin (thesis co-supervisor: Jean-Luc Vayssière). http://www.theses.fr/s216890
2022-present: Le changement climatique, vecteur de risques existentiels locaux ? Etude comparative de socio-écosystèmes extrêmement vulnérables aux aléas climatiques actuels et futurs, par Baptiste Salmon (thesis co-supervisor: Yorghos Remvikos). https://www.theses.fr/s321785
AXE 1: TRANSDISCIPLINARY DYNAMIC
Involvement in research projects

 

2017-2020: CoCliServ (Co-development of place-based climate services for action). Cas study leader "Golfe du Morbihan".

2014-2017: ARTISTICC (Adaptation Research, a Trans-disciplInary transnational community and policy centred approach)

2010-2015: CCC - CURA (Community-University Research Alliances (CURA) on Coastal Communities Challenges in the Estuary and Gulf of St. Lawrence facing climate change) http://www.defisdescommunautescotieres.org

2006-2010: Projet FRAGILE (Forum of Life Sciences for Research and Integrated Assessment for Multistakeholder Management of ILE de France Biodiversity). PhD funding.

 

Peer reviewed scientific articles and book chapters

 

da Cunha, C., Nikulkina, I., Vanderlinden, J-P., Shadrin, V., Doloisio, N., Salakhova, D. (2022). Adaptive capacity for climate change: local initiatives and federal planning. The case of Tiksi, Sakha Republic, Russia. Polar Science, 100761. doi: doi.org/10.1016/j.polar.2021.100761.
da Cunha, C., Farias Rocha, A. P., Cardon, M., Breton, F., Labeyrie L., Vanderlinden, J.-P. (2020). Adaptation planning in France: inputs of narratives of change to support an art and science co-construction process. Climate Risk Management, 100243. doi: https://doi.org/10.1016/j.crm.2020.100243
Vanderlinden, J.-P., Baztan, J., Chouinard, O., Cordier, M., da Cunha, C., Huctin, J.-M., Kane, A., Kennedy, G., Nikulkina, I., Vyacheslav, S., Surette, C., Thiaw, D., Thomson K.T. (2020). Meaning in the face of changing climate risks: connecting agency, sensemaking and narratives of change through transdisciplinary research. Climate Risk Management, 29, 100224. doi: https://doi.org/10.1016/j.crm.2020.100224
Plante, S., Vasseur, L., da Cunha, C., (2016) Adaptation to climate change and participatory action research (PAR): lessons from municipalities in Quebec, Canada, in: Knieling, J. (Eds.) Climate Adaptation Governance in Cities and Regions. John Wiley & Sons, Ltd, pp. 69-88. (hal-03692346)
Plante, S., Vasseur, L., da Cunha, C., (2015) Chapter 18 - Engaging Local Communities for Climate Change Adaptation: A Case Study in Quebec, Canada, in: Jorgensen, B., Baztan, J., Chouinard, O., Tett, P., Vanderlinden, J.-P., Vasseur, L. (Eds.), Coastal Zones: Developing Solutions for the 21st Century. Elsevier, pp. 319-332. doi: https://doi.org/10.1016/B978-0-12-802748-6.00018-8 (hal-03692325) 
Vanderlinden, J.-P., Quenet, G., da Cunha, C., Batzan, J., (2015) Chapter 1 - Paradigm Shifts, Coastal Zones, and Adaptation to Fast-Paced Change: Moving Toward Transdisciplinary Community-Centered Approaches, in: Jorgensen, B., Baztan, J., Chouinard, O., Tett, P., Vanderlinden, J.-P., Vasseur, L. (Eds.), Coastal Zones: Developing Solutions for the 21st Century. Elsevier, pp. 3-9. doi: https://doi.org/10.1016/B978-0-12-802748-6.00001-2 (hal-03692305)
da Cunha, C., Vanderlinden, J.-P. (2014). Adaptation aux changements globaux. Quel apport de la transdisciplinarité? Revue Française de Socio-Économie, 13 (1), 277-282. doi: https://doi.org/10.3917/rfse.013.0277
da Cunha, C., (2010) Quelle prise en compte de la biodiversité dans les enjeux de performances des activités agricoles en Île-de-France ? Expérimentation d'une méthode d'évaluation participative multicritères. Université de Versailles Saint-Quentin-en-Yvelines (UVSQ), Guyancourt, p. 574.

 

Report linked to research projects

 

Baztan, J., Wardekker, A., Bremer, S., Småland Åsheim, S,  Schøyen Jensen, E., Krauß, W., da Cunha, C., Amrom, C. Jaffrès, L., Pijnappels, M., Rudhart, W.,  Vanderlinden, J.-P. (2021) Lessons learned from using art forms for the representation of local climate information Deliverable 4.4. in: CoCliServ project, pp. 102

Krauß, W., Bremer, S., Wardekker, A., Baztan, J., da Cunha, C. (2019). Lessons learned and guidelines Deliverable 1.4 in: CoCliServ project, pp. 37
Wardekker, A., Bremer, S., Krauß, W., da Cunha, C., Farias Rocha, A. P., Baztan, J., Jaffrès, L., Breton, F., Runhaar, H., Vervoort J., van der Sluijs, J., Wildschut D., Vanderlinden, J.-P. (2021). Protocol for Designing Incremental Scenarios. Deliverable 2.3 in: CoCliServ project, pp. 44.
Wardekker, A., van den Ende, M., Marschutz, B., Pijnappels, M., Hofland, S, Bremer, S., Blanchard, A., Iversen, L., van der Sluijs, J., Krauß, W., Farias Rocha, A. P., da Cunha, C., Baztan, J., Jaffrès, L. (2020). Incremental scenario case studies. Deliverable 2.2 in: CoCliServ project, pp. 121.
Wardekker, A., Krauß, W., Bremer, S., Baztan, J., Jaffrès, L., Rocha, A., da Cunha, C., Gerkensmeier, B., Breton, F. (2019). Case study situation inventory report. Deliverable 2.1 in: CoCliServ project, pp. 45.
Krauß, W., Bremer, S., Wardekker, A., Marschütz, B. Baztan, J., da Cunha, C. (2019). Relevant excerpts from interviews and protocols. Deliverable 1.3 in: CoCliServ project, pp. 74.
Krauß, W., Bremer, S., Wardekker, A., Marschütz, B. Baztan, J., da Cunha, C. (2018). Chronology and in-depth analysis of weather related and place-specific narratives of climate change. Deliverable 1.2 in: CoCliServ project, pp. 99.
Krauß, W., Bremer, S., Wardekker, A., Marschütz, B. Baztan, J., da Cunha, C. (2018). Initial mapping of narratives of change. Deliverable 1.1 in: CoCliServ project, pp. 121.

 

Main conferences and conference proceedings (since 2010)

 

da Cunha, C. (2021). Exposition « Ça baigne ? » - résultat d'un projet collectif Art & Sciences (CoCliServ). Les vendredis de l'OVSQ, Guyancourt, France.
da Cunha, C. (2020) Processus de co-construction art, design et science: quelle application pour l'adaptation au CC? Journée d'étude : Communiquer autrement les connaissances sur le changement climatique, Ouranos-AuRA, Grenoble, France.
da Cunha, C. (2019). Choisir. Festival CURIOSITas, La Diagonale Paris-Saclay. Massy, France.
da Cunha, C. (2019). Le Golfe du Morbihan, territoire naturel anthropisé, doit-il être réensauvagé ?  Enjeux et perspectives pour une diversité sociale et écologique, Diversité sociale et diversité écologique : vers plus de synergies ? ENS Ulm, CERES (Centre de formation sur l'environnement et la société), INRA (Institut national de recherche agronomique). ENS Ulm, Paris, France.
da Cunha, C. (2018). La transdisciplinarité, un processus d'intégration qui transcende les limites disciplinaires? Ecole-chercheurs – LabEx BASC "Construire un collectif interdisciplinaire en Agroécologie". Bergerie de Villarceaux (Val d'Oise), France.
da Cunha, C., Cordier, M., Gemenne, F., Quenet, G., Remvikos, Y., Rulleau, B., Vanderlinden, J.-P., (2013) L'adaptation aux changements globaux. Quel apport des sciences sociales pour une vision transdisciplinaire ? Congrès de l'Association Française d'Economie Politique (AFEP). Bordeaux, France.
da Cunha, C., Plante, S., Vasseur, L. (2013) Mesurer la résilience des communautés côtières face aux changements climatiques : une vision pragmatique pour un concept multidimensionnel. 81° Congrès de l'Acfas - Association francophone pour le savoir. Québec, Québec, Canada.
da Cunha, C., Plante, S., Vasseur, L., (2011) Le suivi de la résilience de communautés côtières comme moyen d'évaluation des effets de la recherche action participative, Paper presented at the GIS Démocratie & Participation, Paris, France. [conference proceedings]

 
AXE 2: ADAPTATION PLANNING
Involvement in research projects

Peer reviewed scientific articles and book chapters

Report linked to research projects

Main conferences and conference proceedings (since 2010)
LAST NEWS
2022

 

SELECTED LIST OF COURSES
Master's Degree
Participatory approaches (M1)

Introduction to climate policies (M1)

Social Science Survey Methods (M2)

Experiences in adaptation planning (M2)
Environment and Sustainable Development Virtual University (UVED)
Adaptation aux changements climatiques et à l'augmentation du niveau de la mer en zones côtières - Une perspective globale (Coastal management and adaptation)

BEST (biodiversity management)

AGRI-GNOSTICS (sustainable agriculture)
ORCID & SCOPUS
ORCID https://orcid.org/0000-0002-5640-2389
SCOPUS https://www.scopus.com/authid/detail.uri?authorId=57204062284
​Last revision: June 2022