Legal notice & credits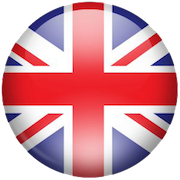 This website is the official site of the Research Centre CEARC
CEARC-OVSQ, 11 boulevard d'Alembert, 78280 Guyancourt, France
Publication director : Jean-Paul Vanderlinden, director of the CEARC research center
Edition : Zhiwei Zhu
Privacy policy
According to the law n° 78-17 "Informatique et Libertés/software and freedoms", you have the right to access the information as well as to rectify and delete data that concerns you personally on this site by sending us an email at zhiwei.zhu[at]uvsq.fr.
Google Analytics and Cookies
This site uses Google Analytics, a web analytics service provided by Google Inc.
A web cookie  is a small piece of data sent from a website and stored on the user's computer by the user's web browser while the user is browsing. Our cookie does not contain any personally identifiable information. The user can, if he wishes, disable the use of cookies by setting his web browser.
Photo & design credits
© CEARC
Background image
© Project Ils remontent le temps, CEARC
Copyright © CEARC
All rights reserved.
---
---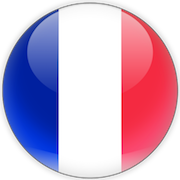 Mentions légales & crédits
Ce site web est le site officiel du laboratoire CEARC
CEARC-OVSQ, 11 boulevard d'Alembert, 78280 Guyancourt, France
Directeur de la publication : Jean-Paul Vanderlinden, directeur du laboratoire CEARC
​Responsable de l'édition : Zhiwei Zhu
Protection des données personnelles ou nominatives
Loi n°78-17 du 6 janvier 1978 relative à l'informatique, aux fichiers et aux libertés.
Vous disposez d'un droit d'accès, de modification, de rectification et de suppression des données qui vous concernent (article 34 de la loi).
Ce droit peut s'exercer directement en écrivant à l'adresse électronique suivante : zhiwei.zhu[at]uvsq.fr ou par courrier à l'adresse mentionnée ci-dessus.
Google Analyse et Cookies
Ce site utilise Google Analytics, un service d'analyse de site internet fourni par Google Inc.
Un cookie contient les renseignements que l'utilisateur vient de fournir, afin qu'il n'ait pas besoin, lors de prochaines visites sur le site, de remplir à nouveau le formulaire proposé. Notre cookie ne contient aucune information d'identification personnelle. L'utilisateur peut, s'il ou elle le souhaite, désactiver l'utilisation de cookies en sélectionnant les paramètres appropriés de son navigateur. Cependant, une telle désactivation pourrait empêcher l'utilisation de certaines fonctionnalités du site.
Crédits photos & design
© CEARC
Image de fond
© Project Ils remontent le temps, CEARC
Copyright © CEARC
Le site relève de la législation française sur le droit d'auteur et la propriété intellectuelle. Tous les droits de reproduction sont réservés, y compris pour les documents téléchargeables, les représentations photographiques et iconographiques. La reproduction de tout ou partie du site sur un support électronique est formellement interdite.