Alexandra Lavrillier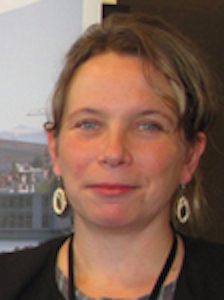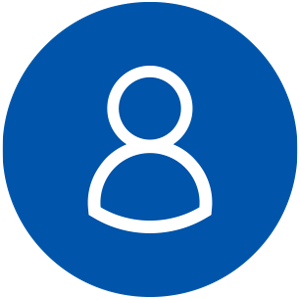 alexandra.lavrillier [at] uvsq.fr
      +33 (0)1 80 28 53 27
Deputy director of the CEARC for the Arctic

Associate Professor in Social and Cultural Anthropology, Master 1&2 

Arctic Studies

, Research Center CEARC, University of Versailles-Saint-Quentin (OVSQ, UVSQ), France. ​

Associated fellow to the GSRL (Groupe Sociétés, Religions, Laïcités) – CNRS UMR 8582 (IRESCO, Paris), since 2005​.

Coordinator of the OVSQ's Multidisciplinary Arctic Network with J.D. Paris - Environment and Societies facing global issues (with J-M Huctin).​
Coordinator of the 

project BRISK

 (BRidging Indigenous and Scientific Knowledge about global change in the Arctic: adaptation and vulnerability of society & environment) (2013-2016) funded by the French National Agency for Research's program – Society and Environment (ANR-12-SENV-0005-01).

Coordinator of BRISK's OBS project (Brisk's project observatories) (2014 – 2017), French Institut Polaire P.-E. Victor (IPEV)​.

Member of the GDR AREES « ARctique : Enjeux pour l\'Environnement et les Sociétés » (CNRS), and "Millieux Hautes Latitudes" of the University of Paris Saclay.
Her research interests cover comparative studies of nomadism, hunting, reindeer herding, landscape management, representations of the natural environment, shamanism, lifestyles and adaptations brought by postsocialism, the market economy and climate change among Evenki, Even, Nanai and Yakut. Fluent in Evenki, also working in Even, she performed around 12 years of fieldwork. She has published on social organization, rituals, the uses of space and landscape, childhood, ethnolinguistics, ecological knowledge system and environmental changes. She led or participated to scientific projects like DOBES, BRISK, PARCS, etc.
PROJECTS
AWARDS
2020: Named Knight of the Order of the Academic Palms [Nommée Chevalier dans l'Ordre des Palmes académiques]
2015-2019: Allowance Thesis and Ph.D. supervising and Research Production (Ministry for Higher education, Research, and Innovation) [Prime d'Encadrement Doctoral et de Recherche du Ministry de l'Enseignement Supérieur, de la Recherche et l'Innovation]
2006: Rolex Award for Enterprise for the cooperative anthropology project « Nomadic school for the Evenks of Siberia ».
2005: Fondation GARNIER, Award of the Académie des Inscriptions et Belles-Lettres, Institut de France.
LIST OF COURSES
Master 2 « Arctic Studies » (Université Paris-Saclay)

Arctic societies - MSAR 304

Arctic anthropology – Siberian and circumpolar studies - MSAR 313

Geopolotics of the Arctic – MSAR302

Scientific writing and project conception MSAR 305

Master 1 « Sciences sociales » (Université Paris-Saclay)

Anthtopologie du développement et de l\'environnement

Ecole doctorale "Sciences de l'environnement Ile de France" (ED129​)

Impacts du changement climatique sur les peuples autochtones de l'Arctique

Licence 2 - ILEI

Les grands enjeux de l'Arctique – LHARC304​

Licence 1 - UFR SHS​

Anthropologie sociale et culturelle - LHSOC2015
LAST PUBLICATIONS
CV
Max Planck Institute – EVA, Leipzig (Germany), Researcher

INALCO (France), Lecturer

State University of Blagovescensk (Russia), Lecturer

CNRS-MSH, ECHO (5th PCRDT), NECEP project, Researcher 

EPHE – V section (France), Lecturer

State University of Yakutsk (Russie), Lecturer 

CNRS-UMR 7103, Villejuif (France), Scientific publication project

Ex-student of Paris 10 Nanterre & EPHE – Anthropology and of INALCO – Russian language (Paris)
Relative news:
Last revision: May 2020