Zero Plastic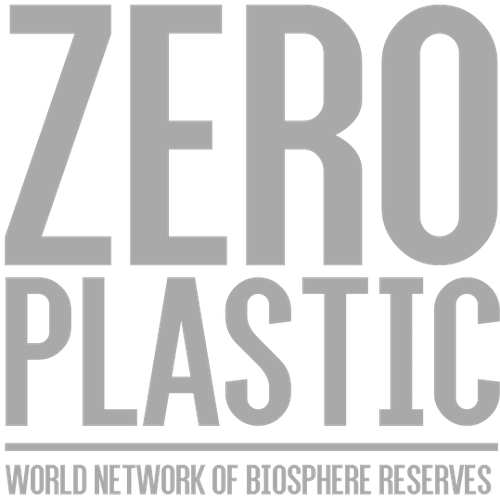 Plastics constitute more than 60% of the waste that accumulates in the oceans and coasts of the planet, and they represent a growing threat to the entire biosphere.
As demonstrated by the exchanges during the VIII meeting of the Network (Menorca, 2018), the majority of reserves are impacted by this situation, and our responsibility as a network is to elaborate a shared diagnosis based on individual and collective experiences and a roadmap to engage solutions addressing plastic pollution.
Menorca and Lanzarote, together with the the international research network Marine Sciences For Society, have launched the Zero Plastic working group in the World Network of Island and Coastal Biosphere Reserves. Jeju and Menorca, as technical secretariats, support this process of citizen science, along with Spain's Autonomous Organization of National Parks. The first Biosphere Reserves to join this effort are Gran Canaria, Fuerteventura, Terres de l'Ebre , Urdaibai (Spain), Komandorski Islands (Russia), Cat Ba (Vietnam), Archipelago Sea Area (Finland), Blekinge Archipelago (Sweden), Isle of Man (United Kingdom), La Selle (Haiti), Ometepe (Nicaragua) and Peninsula de Guanahacabibes (Cuba).
This collaborative method of awareness-raising in biosphere reserves, based on linking art and science, will be presented at the EuroMaB meeting in Dublin, April 2019; at the annual meeting of the World Network of Island and Coastal Biosphere Reserves in South Africa, September 2019; and at the next iteration of the MICROinternational conference series, MICRO 2020, in Lanzarote.
United by collective responsibility and the desire to share results from cutting-edge research and stimulate a process of awareness-raising and action, we invite institutions, social entities, and all citizens to contribute to Zero Plastic, with the aim of minimizing harmful consequences stemming from the abusive use of plastic.
Involved members:
Juan Baztan (coordinator)

Mateo Cordier

Jean-Paul Vanderlinden
Website: http://zeroplastic.islandbiosphere.org
Related news: