Vivian Depoues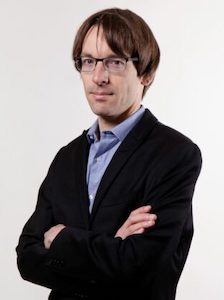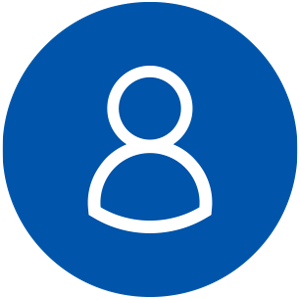 vivian.depoues [at] gmail.com
Now
Vivian's work focuses on the approaches of local actors to proactively adapt to climate changes and increase their resilience. He works with local authorities, utilities and public financial institutions.
Vivian holds a PhD from the University of Paris-Saclay, a master's degree in environmental sciences from the University of Pierre and Marie Curie and a master's degree in environmental policy from SciencesPo Paris. He conducted his PhD in partnership with ADEME, I4CE, SNCF and SNCF Réseau working on the adaptation of the French rail system and analyzing how large organizations deal with scientific knowledge on global changes and transform themselves to adapt to changes in the climate. He also teaches at SciencesPo.
More information on LinkedIn and I4CE's Website
Before 2019
Vivian Dépoues was a PhD candidate at the University of Versailles Saint-Quentin-en-Yvelines. His research focuses on understanding how a big organization such as a network infrastructure manager deals with scientific knowledge on climate change. He is working on the specific case of railways in France, in cooperation with SNCF (the French national railway company), ADEME (National energy agency) and I4CE-Institute for Climate Economics. Vivian is particularly interested in science studies, sub-national climate strategies and decision making.
Publications
Dépoues, V., Vanderlinden, JP., Venturini, T. (2017 article soumis). Entre dire et faire : discours scientifique sur le changement climatique et adaptation du système ferroviaire français. Submitted.

Dépoues, V. (2017). Organisational uptake of scientific information about climate change by infrastructure managers: the case of adaptation of the French railway company. Climatic Change, 143(3-4), 473-486.

Cochran, I., Dépoues, V. Nicol, M. Hubert, R. (2017). Les plans d'adaptation des entreprises : ou la pression mise par la finance, dans Laville, B., Thiébault, S., & Euzen, A. (2017). L'Adaptation au changement climatique. CNRS Editions.

Dépoues, V. (2017). Compte rendu de lecture : Richard, E. (2016). "L'adaptation aux changements climatiques. Les réponses de l'action publique territoriale" Repères–Events & books Ouvrages en débat. Natures Sciences Sociétés, 25(1), 80-99.

Dépoues, V. (2016). Point Climat : « Modernisation du système ferroviaire français et changement climatique », I4CE. 

Leseur, A., Rosenzweig, C., Pacteau, C., Dépoues, V., Abbadie, L., Bordier, C. (2015). LPAA Focus on Cities & Regions, Scientific Brief on the implication of local and regional jurisdictions in mitigation and adaptation to climate change.  
CV
2014-2018 - Research Associate - Territories and Climate - I4CE-Institute for Climate Economics

2014 - Climate KIC Master Label - EIT, innovation, climat et entreprenariat. 

2011-2014 - Master degree "Environmental science and policies" SciencesPo Paris & University Pierre and Marie Curie

2008-2011 - Bachelor of SciencesPo Paris

2008-2011 - Bachelor of science and technology - University Pierre and Marie Curie
Last revision: May 2021