Semen Gabyshev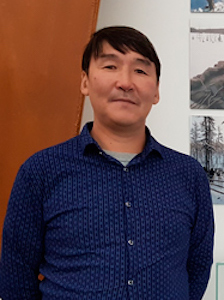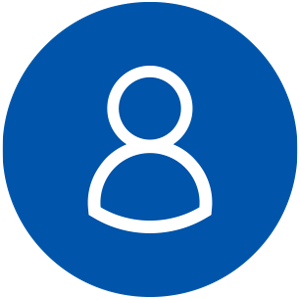 Bulchut.metakar [at] yandex.com 
Born in Siberia into a family of Evenki reindeer herders (an indigenous people) and having acquired the complex ecological knowledge of my people over the course of more than 32 years (in particular, through the practice of reindeer herding), I have been actively involved in several scientific projects and teaching since 2012. I received the Order of Academic Palms in 2018. 
In my research, my aim is to show how the rich knowledge and detailed observations of Arctic and subarctic indigenous peoples about our natural environment in the context of climate and global changes can bring, in the form of citizen science and participatory projects, new approaches, data, and transdisciplinary analyses to (young) researchers in the social sciences, humanities, and environmental sciences. 
EXPERIENCE AS A CO-RESEARCH
Diploms and awards 
2018
Named Knight in the Order of Academic Palms [Chevalier dans l'Ordre des Palmes académiques] for his "leading contribution to strengthening cooperation and for services rendered to French culture"
2021-2022 
MASTER 2 Arctic studies (VAE), Paris-Saclay University – University of Versailles saint-Quentin (UVSQ). International jury: Jan BORM - Responsable du diplôme, Professeur des Universités (France) ; Alain SARKISSIAN - Physicien Hors Classe Professeur des Universités OVSQ (France) ; Professor Terry CALLAGHAN - Order of St Michael and St George (CMG), Professor of Arctic Ecology, School of Biosciences, The University of Sheffield, (England); Alona YEFIMENKO - Council Member, Polar Educators International (Norway) ; Yvon CSONKA - Member of the Swiss Polar Research Commission - founding member and former President of the International Arctic Social Sciences Association (Switzerland). 
I Participe in the current projects

 

CEARC research centre - Scientific Research Plan 2020-2027.

Expert on indigenous knowledge for community-based observatories;

Writing scientific articles;

Participation in transdisciplinary workshops on environmental change.

 

CEARC and GEOPS research centres - project PRISMARCTYC (Permafrost Degradation Impacts on Soils, Human Societies, Water Resources and the Carbon Cycle), (Belmont Forum). 2021-2027.

Co-design of the project;

Expert on indigenous knowledge;

Observation data analysis;

Writing scientific articles;

Co-creation of products of knowledge co-production;

Transcriptions and translations from Evenki;

Co-coordination of community-based observatories in Siberia;

Participation in transdisciplinary workshops on environmental changes related to permafrost;

Participation in the development of new transdisciplinary methodologies (indigenous knowledge, anthropology, geomorphology, hydrology);

Dissemination of research to the broader public (adults and children);

Participation in setting up new projects (ANR, EU, etc.).

 

CEARC research centre - Institut Universitaire de France project of Alexandra Lavrillier 2021-2026.

Indigenous knowledge expert;

Data analysis and writing;

Writing scientific articles and book;

Co-coordination of community-based observatories in Siberia;

Co-creation of pedagogical material.

 

CEARC research centre - project BRISK'S OBS ENV I & II projects – Indigenous and Scientific Knowledge for OBServing ENVironmental changes (French Polar Institute - IPEV). 2018-2021, 2022-2025.

Co-design of the project;

Indigenous knowledge expert;

Data analysis and writing;

Writing scientific articles;

Co-coordination of community-based observatories in Siberia.

 

Complished projects

 

CEARC and GRSL-EPHE research centres – project IEA (CNRS-INSHS International Emerging Action, France-Russia) with the Ethnographic Museum of St Petersburg. 2021-2022.

Co-authoring scientific articles;

Transcriptions and translations from Evenki about ritual practices and beliefs.

 

Research centre of Physical Geography LGP - project SSAVOIRS - Science and Indigenous Knowledge on Rivers in Siberia (PEPS CNRS-INEE). 2020-2021.

Co-design of the project;

Indigenous knowledge expert;

Data analysis and writing;

Participation in transdisciplinary workshops on environmental changes;

Participation in the development of new transdisciplinary methodologies (indigenous knowledge, anthropology, hydrology).

 

CEARC and LATMOS research centres - project Interdisciplinary Mission of CNRS (INSU-INEE-INSHS) - "Changes in Siberia". 2018.

Participation in setting up the project;

Data collection;

Participation in transdisciplinary workshops on environmental change;

Participation in the development of new transdisciplinary methodologies (indigenous knowledge, anthropology, atmospheric physics).

 

LATMOS research centre - project EDU-ARCTIC. 2016-2019.

Constitution of lectures on the impacts of climate change on Siberian indigenous societies and the environment;

Presentations at the final conference;

Establishment of international collaboration on climate change observation.

 

CEARC (and LATMOS) research centre - project PARCS (funding CNRS/Chantier Arctique). 2016-2018.

Participation in the initial design of the project, WP1;

Constitution of the protocol of investigation and observation in eastern Siberia;

Twice-daily observation according to scientific (SHS) and indigenous criteria;

Data analysis;

Transcription and translation of records in Evenki;

Mapping.

 

CEARC research centre - project: ERASMUS + Russia (EU funded) (IR of UVSQ, NEFU (Yakutsk), BSPU (Blagoveshchensk), MADI (Moscow)). 2018-2021.

Lectures on TEK about climate changes and biodiversity

 

CEARC research centre - project POLARIS - Cultural and Natural Heritage in Arctic and Sub - Antarctic Regions for a Cross-Cultural and Sustainable Valorisation Process and Tourism Development: Siberia, Lapland and Patagonia (funding FP7-PEOPLE-2012-IRSES). 2013-2017.

Field research in 2015 and 2016 – indigenous tourism and cultural and natural heritage;

Transcription and translation of records in Evenki;

 

UNESCO - Intergovernmental Platform on Biodiversity and Ecosystem Services (IPBES), Expert Group for the Regional Assessment for Europe and Central Asia (ECA) (funding IPBES). 2016, 2017, 2018.

Participation in a workshop and writing an article.

 

IPBES - Intergovernmental Platform on Biodiversity and Ecosystem Services. 2018-2021.

Expert of indigenous knowledge assessments for the IPBES report "Methodological Assessment on Values Attached to the Environment" and the IPBES report on Europe and Central Asia.

 

CEARC research centre - projects BRISK (funded by French National Research Agency ANR) and BRISK's OBS (funded by the French Polar Institute IPEV) 'BRidging Indigenous and Scientific Knowledge about Global Change in the Arctic (France). 2013-2016 and 2014-2017

Design and establishment of the transdisciplinary observatory among the Evenki;

Construction of a community-based observatory in the forest;

Twice-daily observations according to scientific criteria and indigenous criteria;

Assistance in field missions;

Knowledge co-production products (with A. Lavrillier);

Synchronic and diachronic mapping of nomadic land use (with A. Lavrillier);

Remote-sensing image analyses, introduction to MapInfo (with S. Gadal and A. Lavrillier) (see the summary below);

Co-analysis of transdisciplinary data, in particular on the climate (with A. Lavrillier, M. Rojo, R. Chondan C. Claud (LMD research center));

Working seminars (UVSQ, UNESCO, MNHN);

Fieldwork research – documentation of indigenous knowledge among elders;

Transcription and translation of records in Evenki;

Co-writing of a book and scientific articles, conferences (see below).

 

Research Centre on Linguistics, State University of the Amur Region (Russia). 2014, 2015, 2016, 2017.

Participation in compiling an audio and multilingual dictionary of Evenki;

Documentation and analysis of the Dzhektulakski dialect (with O. Morozova).

 

International research group "Nomadism, Societies and Environment in Central and Eastern Asia" (NSEACS) (UMR 7130), École pratique des hautes etudes (France) (funding CNRS). 2014, 2015.

Design of and participation in the research/field project "Comparative study of the Evenki of China and Russia" with Aurore Dumont (EPHE), Kathy Xie (College of Humanities and Development Studies, China Agriculture University, Beijing, China), Wure'ertu (Director of the Evenk People Research Centre, Hailar, China), and A. Lavrillier (CEARC, France) (January, July 2014);

Transcriptions and translation of records in Evenki.

 

Scientific conferences, seminars, lectures

 

 

Co-author of the transdisciplinary and international symposia ARCTIC WEEK I & II "Transdisciplinary and International Conference for Bridging Indigenous and Scientific Knowledge" (with A. Lavrillier and J.-M. Huctin): 

2019 at the Ministry of Europe and Foreign Affairs, under the patronage of the Minister of Foreign Affairs and the chairmanship of Mrs Ségolène Royal, Ambassador for the Arctic and Antarctic Poles 

2018 at the Observatoire des Sciences de l'univers in Versailles Saint-Quentin en Yvelines.

 

International conferences

 

2023 Invited panelist, Polar Educators International Global Conversation Meeting & Workshop, Arctic Science Summit Week 2023, Vienna, Germany, 17 February.

2022 Co-constructing Knowledge about Climate Change with Indigenous Societies in Siberia (with A. Lavrillier). Polar Educators International, Reykjavik, Iceland, 14 April.

2021 Co-construction of Scientific Knowledge about Climate Change in Siberia with Indigenous Communities (with A. Lavrillier). Perceiving Arctic Change: Climate, Society and Sustainability, PACCSS, Berlin, 6 October.

2021 The Ethics of Field Work (with L.Egorova and A. Lavrillier). Climate Change in the Arctic and its impact on cryosphere and permafrost regions – a transdisciplinary approach, Gateway to the Arctic VIII, Potsdam, 5 Oct.

2021 Co-constructing knowledge about climate change with Indigenous Societies in Siberia (with Lavrillier). Climate Change in the Arctic and its impact on cryosphere and permafrost regions – a transdisciplinary approach Gateway to the Arctic VIII, Potsdam, 4 Oct.

2021 Siberian Indigenous Sciences for Understanding Environmental Changes with Western Environmental and Social Sciences (with A. Lavrillier). Polar Social Sciences & Humanities: Spotlight on Swiss Research III, Swiss Polar Institute, 12 March.

2020 The Emic Climate Science of the Evenki Reindeer Herders. Siberian Indigenous Environmental Knowledge for Redefining an Extreme Event and Integrating Indigenous Knowledge into IPCC and IPBES Assessments (with Lavrillier). AGU (American Geophysical Union) Fall meeting conference 2020, Science and Society: Social and Behavioral Sciences I, 8 Dec. | SY016-02 Zoom.

2020 How Arctic Indigenous Peoples in Siberia Observe Changes in Climate and Biodiversity? (with A. Lavrillier) Russian-French Arctic Day Russian State Hydrometeorological University-UVSQ 23 Nov.

2019 Indigenous Knowledge and Science Co-Production in Siberia: Documenting an Indigenous Science for Understanding Environmental Norms and Anomalies (with A. Lavrillier). Arctic Week, Ministry of Europe and Foreign Affairs, Paris, 9-13 Dec.

2019 Reindeer Evenki Environmental Science and the Notion of an Extreme Process (with A. Lavrillier). Arctic Week, Ministry of Europe and Foreign Affairs, Paris, 9-13 Dec.

2019 How Arctic Indigenous Peoples in Siberia Observe Changes in Climate and Biodiversity? (with A. Lavrillier). French-Russian Workshop on Environmental Changes in Siberia, Cité universitaire international, Paris 21-23 Oct.

2019 Siberian Indigenous Knowledge and Anthropology for Understanding a Changing Cryosphere (with A. Lavrillier). The "Arctic Crossroad": Exploring new perspectives in the era of climate change, Ministry of Europe and Foreign Affairs, Paris, 23-24 Sept.

2019 A contribution of Indigenous knowledge to Social and Environmental Sciences: Indigenous Knowledge, Anthropology and Environmental Studies (C-B observatories and knowledge co-production) (with A. Lavrillier). Changing Arctic - Impact of new technologies and traditional know-how, Ecole Nationale Supérieure, Paris, 19 - 20 June.

2019 A Siberian Evenki Indigenous Snow Typology for Understanding Climate Change. III International and Interdisciplinary Tungus Conference «Social Interactions, Language and Landscape in Siberia and China (Evenki, Even, Orochen and others), Blagoveshchensk, Russia, 16-19 June.

2019 Arctic Anthropology, Indigenous Knowledge and Climate Change in Siberia: Six Years Experience Of Community-Based Transdisciplinary Observatories and Co-Production From Observations Of Climate Change (with A. Lavrillier). EDU-ARCTIC Final Conference, Polish Academy of Science and OVSQ. Paris and Guyancourt, May 23-24.

Community-Based Transdisciplinary Observatories In Siberia: Co-production from Observations of Climate change and changes in Biodiversity (with A. Lavrillier). Arctic Week I. OVSQ. Climate and Environmental Changes. Global Changes in the Arctic. OVSQ, Guyancourt, 10-14 Dec. 

2018 Indigenous Knowledge for Understanding Effects of Climate Change on Siberian Rivers. Arctic Week I. Climate and Environmental Changes. Global Changes in the Arctic. OVSQ, Guyancourt, 10-14 Dec. 

2018 Five Years Experience of Community-Based Transdisciplinary Observatories in Siberia: Climate/Environmental Monitoring, & Knowledge Co-Productions (with A. Lavrillier). Perceiving Arctic Change: Climate, Society And Sustainability - 2nd Arctic Science Ministerial, Potsdam and Berlin. 24th Oct. 

2017 Five years experience of community-based transdisciplinary observatories in Siberia: Climate/Environmental Monitoring, and Knowledge co-productions (with A. Lavrillier). Enhancing resilience in the face of global change: mobilizing local and indigenous knowledge (pre COP23 event), UNESCO Headquarters, Paris, 18-20 Oct. 

2017 A Siberian indigenous snow typology for understanding climate change (with A. Lavrillier), Multidisciplinary workshop of the OVSQ's Arctic Network: « Snows and Ices », Guyancourt, 21 April. 

2017 A transdisciplinary observatory in Siberia (with A. Lavrillier). PACES workshop, IASC, Prague, 2 April. 7 

2016 How Evenki reindeer herders in Siberia conceive extreme event? Project BRISK. BRidging Indigenous and Scientific Knowledge about global change in the Arctic: adaptation, and vulnerability of society & environment (with A. Lavrillier). Indigenous Knowledge and Climate Change, COP 22, Marrakesh, 2-3 November 2016 

2016 Traditional Ecological Knowledge Facing Climate Change among Reindeer Herders in Siberia. Project BRISK (with A. Lavrillier). Nordic-French Seminar: The Changing Arctic – Environment and Governance, Tromsø, Institut Français Norway, 14 October 2016. 

2016 Siberian Evenk Reindeer Herders' knowledge and observation of Biodiversity and Ecosystem Services (with A. Lavrillier), ILK Dialogue Workshop for the Europe & Central Asia Assessment, Task Force on Indigenous and Local Knowledge Systems (ILK), Intergovernmental Platform on Biodiversity and Ecosystem Services (IPBES), Expert Group for the Regional Assessment for Europe and Central Asia (ECA), UNESCO Headquarters, Paris, 11-13 Jan. 

2015 Siberian Reindeer Herders facing Climate Change: Observation and Adaptation (with A. Lavrillier, M. Rojo, C. Claud), Resilience in a Time of Uncertainty: Indigenous Peoples and Climate Change International Conference, An International Conference contributing to COP21 Climate Conference, UNESCO, Paris, 26-27 Nov. 

2015 When Chinese and Russian Evenki Meet: Border Reindeer Herders' Cross-Views (with A. Dumont and A. Lavrillier), Human-environment relations: memories, narratives and practices in Siberia and China – The Second International Conference on Tungusic Anthropology – University of Vilnius, Vilnius, Lithuania, 1-2 May. 

2014 Development of two Community-Based Transdisciplinary Observatories in Siberia among the Evenk and the Tuva-Tozhu reindeer herders – Russian Federation (with A. Lavrillier, M. Rojo, C. Claud, R. Chondan), Climate Change Assessments and the 'Best Available Knowledge': The challenge of bridging disciplines and knowledge systems, UNESCO, Paris, 3 Nov. 

2014 A Community-based Transdisciplinary Observatory among the Southern Siberia Evenk: one year experience and co-productions. BRISK project (avec A. Lavrillier), Global Change, Indigenous Community-Based Observing System, and Co-production of Knowledge for the Circumpolar North, – The Roles of Traditional Knowledge in Governance of Natural Ressources in the High North with Case studies from Reindeer Husbandry and other Indigenous Societies, Kautokeino, Norway, Mars 25-27. 

2014 The Contemporary Situation of the Evenk of Russia, international seminar of the Research Center on Evenki People, Hailar, China - July.

 

International plenary session

 

2019 Plenary session of the Intergovernmental Platform for Biodiversity and Ecosystem Services (IPBES), Session 7, Sessions on the integration of Indigenous Knowledge in the Summary for policymakers - Global Assessment, UNESCO, Paris, 29 April-4th May

 

Seminars and lectures 

 

2021-2022

Online lectures for PhD students in the European school EUGLOH on Climate Change in the Arctic, UVSQ.

Online lectures from Siberia about Ritual Practices and Types of Offerings in the Siberian Landscape, License 2 'Cultural Studies', UVSQ. 

Lecture on Climate Change in Eastern Siberia, Master 2 Arctic Studies, UVSQ. 

Online lectures from Siberia about Current Changes in Siberian Biodiversity (with reindeer herder and co-researcher Iu. Trynkin), Master 2 Arctic Studies, UVSQ. 

Courses at the Blagoveshchensk State Pedagogical University in Siberia (ERASMUS+ Russia) about how Siberian Evenki people deal with (i) sustainable traditional economies (reindeer herding and harvesting), (ii) traditional environmental knowledge on fauna, flora, the cryosphere, and biodiversity, and (iii) observations made by Evenki nomads on changes in the climate and environment (levels: license and master's students). 

2019 

Online courses for European teenagers in the H2020 project EDU-Arctic. 

2018, 2019 

Climate Change Impacts on the Siberian Environment and Peoples at the International Summer School France Excellence "Global Climate Change, Arctic Sustainability and the Environment" for Chinese PhD Students at UVSQ and University Paris-Saclay. 

2016 - 2021 

Environmental Indigenous Knowledge and Global Change, seminar conducted during the course "Major Issues of Arctic Worlds", IECI, UVSQ - March. 

2015

What Does It Mean to be an Indigenous Reindeer Herder Involved in Transdisciplinary Research?, seminar conducted during the course "Major Issues of the Arctic Worlds", IECI, UVSQ - March. 

 

Research seminars

 

 

2018

Perceptions of present and past pollution by Siberian Indigenous peoples. Case study among reindeer herders. Inner Interdisciplinary Workshop "Changing Siberia". with K. Law (Atmospheric Physics, LATMOS, UVSQ), J. Fort (Animal Biology, LiENS), J.D. Paris (Atmospheric physics, LSCE, IPSL), J. Soenke (Geochemistry Mercury cycle, GET), A. Lavrillier (Social anthropology, CEARC, UVSQ), L. Egorova (Evenki Town Observer), M. Lomovtseva (Traditional Knowledge holder Even, Russia), I. Konovalov (Applied Physics, Novgorod, Russia), M. Beekmann (Atmospheric physics). 

2015

L'observatoire transdisciplinaire chez les Evenk de Sibérie : état du développement et résultats (avec Lavrillier A.), Observatoires Participatifs de l'OVSQ, 5 mars. 

The Evenk Indigenous Transdisciplinary Observatory of Global Changes in Siberia, seminar of the OVSQ's Network Observation of the OVSQ, Guyancourt, France, - January. 

2013

Project BRISK. BRidging Indigenous and Scientific Knowledge about global change in the Arctic: adaptation and vulnerability of society & environment. (with A. Lavrillier), Indigenous School « Arktika », Nerungri, Yakutia, Russie – mars. 

 

Dissemination of research

 

2021 Expert of Indigenous knowledge invited, 12th Festival of Documentary Films, Us, the peoples of the Earth, Cinema-Vox of Montignac-Lascaux, 19-21 November 

2018-2019 Planning of the shooting issues; assistance during the shooting (technical and in communication with nomads) for the film Profs du bout du monde [Teachers at the end of the world]" by Emilie Thérond. 

2018-2019 Presentation discussion in Café Climat of the Paris Climate Agency of the City Hall of Paris 

2018 Documentation of the Indigenous knowledge about nature and climate change in Evenki language (with A. Lavrillier), Indigenous School « Arktika », Nerungri, Yakutia, Russie – mars. 

2019 Interview in report on "Arctic Week 2019" 

2018, 2019 Weeks of Workshop for children and adults about Siberian Cultures and climate change (at the cultural center S. Lefranc (Paris City Hall) (see annex) 

2017 Interview in "Portrait of a researcher" (ww.uvsq.fr) 

2017 News "Gabyshev and Lavrillier experts for COP23" (ww.uvsq.fr/news) 

2015 Review of the French Teachers' Association, Russia 

2014 Interview in the UVSQ scientific letter 

2014 Interview in the scientific bulletin of the Scientific Cooperation Service of the Embassy of France in Moscow 

 
Last revision: February 2023