Ibrahim Mamadou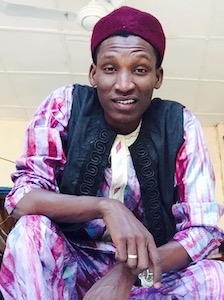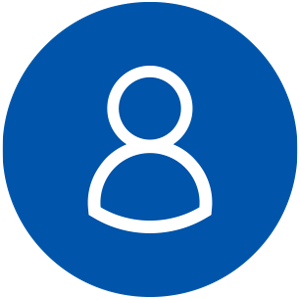 papussibmamadou [at] yahoo.fr
I am currently a PhD student under the co-director of Jean-Paul Vanderlendein and Bruno Barroca.
As part of the West African Climate Change and Adapted Land Use (WASCAL) program in collaboration with the Nigerian government, my research examines the assessment of the determinants of exposure and vulnerability to flood risk and the establishment of synthetic indicators: the case of the city of Niamey in Niger.
Experinces 
04/2018 - 09/2019 Flood prevention officer, Guyancourt / France 

Paris Saclay University

Study and Research Project: Recycling Organic Waste, Between Flood Prevention and Climate Resilience of Vulnerable Residents in the Borough Environmental Assessment. Communal Niamey 4.

03/2017 - 08/2017 Development manager, Niamey / Niger 

Ministry of Environment, Urban Health and Sustainable Development (ME/SU/DD)

Study project (Environment): Socio-economic analysis of the exploitation of plant resources in the department of Kollo.

02/2016 - 05/2016 Landscaper in charge of inventories, Diffa / Niger 

Niger-Nigeria Integrated Ecosystem Management Project.

Assistant in charge of Wildlife Inventories in the LANGUES valley of Komadougou Yobé

03/2014 - 06/2014 Fishing assistant, Niamey / Niger

Directorate General of Environment and Waters and Forests.

Study project (Environment): A chain of values in the fish industry at the points of sale in the urban municipality of Niamey

03/2013 - 06/2013 Responsible for monitoring activities, Maradi / Niger

Community Action Programme (PAC2) Project.

Achievements: Monitoring project activities for the 2013 campaign.
Training
09/2019 - 01/2020 University of Cape Coast, Cape Coast / Ghana

Training in English language proficiency certification

01/2020 - 09/2020 Minna Federal Technological College, Niger State / Nigeria

PhD research training program in Climate Change and Human Habitat

09/2018 - 09/2019 Paris Saclay University, Guyancourt / France

Training in English language proficiency certification

10/2014 - 12/2017 Polytechnic Rural Institute for Training and Applied Research (IPR/IFRA) in Katibougou, Katibougou / Mali

Water and Forest Engineer

10/2012 - 09/2014 Polytechnic Rural Institute for Training and Applied Research (IPR/IFRA) in Katibougou, Katibougou / Mali

Superior Water and Forest Technician

11/2008 - 08/2012 Kollo Practical Institute for Rural Development (IPDR), Kollo / Niger

Rural Development Technician
Other affliations 
Regional AGHRYMET center of Niamey (Niger)

Abdou moumouni University of Niamey (Niger)

West African Science Service on Climate Change and Adapted and-Use (WASCAL)
Last revision: April 2021