Huijie Yan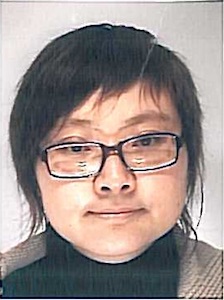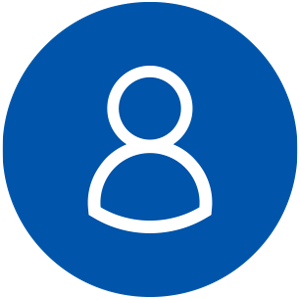 yanhan [at] hotmail.fr
Thématiques de recherche
Economie de l'énergie : intensité énergétique, consommation d'énergie des ménages, énergie renouvelable, transition énergétique

Economie de l'environnement: modèle économie-climat, modèle climatique OSCAR, pollution-inégalité, pollution plastique

Economie internationale: relation entre régulation environnementale et commerce international

Economie de la santé: déterminants socio-économiques et environnementaux de la santé

Economie de développement: vulnérabilité à la pauvreté, inégalité, résilience des ménages

Economie urbaine: déterminants de la concentration urbaine

Econométrie appliquée: économétrie des données de panel, économétrie spatiale, microéconométrie
Publication
Schembri, Patrick; Yan, Huijie; Radja, Katia. 2023. Does disaggregated renewable energy stimulate economic growth? The role of spatial effect. Applied Economics, DOI: 10.1080/00036846.2023.2167917
Cordier, Mateo; Uehara, Takuro; Baztan, Juan; Jorgensen, Bethany and Yan, Huijie. 2021. Plastic pollution and economic growth: the influence of corruption and lack of Education. Ecological Economics 182, 106930.
Bonnefond, Céline ; Clément, Matthieu and Yan, Huijie. 2020. Income inequality and environmental quality in China: a semi-parametric analysis applied to provincial panel data. Post-Communist Economies, 1-25.
Muller, Christophe and Yan, Huijie. 2018. Household Fuel Use in Developing Countries: Review of Theory and Evidence. Energy Economics 70, 429-439.
Yan, Huijie. 2015. Provincial Energy Intensity in China: The Role of Urbanization. Energy Policy 86, 635-650.
Titres universitaires
2008-2013 Doctorat ès Sciences Economiques, Aix-Marseille Université, Thèse soutenue publiquement le 6 décembre 2013 et intitulée : «Challenges of China's sustainability: integrating energy, environment and health policies» (348p.). Mention: Très honorable avec félicitations du jury à l'unanimité
2007-2008 Master Recherche en Instruments Financiers, Aix-Marseille Université
Expérience professionnelle
Participation à des projets de recherche
2021 Chercheuse postdoctorale pour le projet ACE-ICSEN « Adaptation to Environmental Changes : a multi-scale and transdisciplinary approach » financé par l'Université Paris Saclay (CEARC, Université de Versailles Saint Quentin-en-Yvelines)
2019-2020 Chercheuse postdoctorale pour le projet ACE-ICSEN « Adaptation to Environmental Changes : a multi-scale and transdisciplinary approach » financé par l'Université Paris Saclay (CEARC, Université de Versailles Saint Quentin-en-Yvelines)
2018-2019 Chercheuse postdoctorale pour le projet MOMENTOM (MOlecules and Materials for the ENergy of TOMorrow) financé par l'Université Paris Saclay (CEARC, Université de Versailles Saint Quentin-en- Yvelines)
Adhésion au laboratoire de chercheurs
2021 Chercheuse associée à GREThA (CNRS), Université de Bordeaux
2016-2019 Chercheuse associée à l'Institut d'Asie orientale, Ecole Normale Supérieure de Lyon
Last revision: May 2023