Jan Borm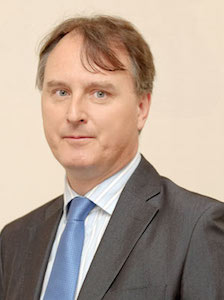 jan.borm [at] uvsq.fr

Full Professor of English Literature at the Institut d'études culturelles et internationales (IECI), UVSQ

Co-director of the interdisciplinary Master 2 programme "Arctic Studies", Université Paris-Saclay

Vice-President of UVSQ in charge of International Relations

Honorary Doctorate from the University of Lapland at Rovaniemi, Finland (2019 promotion), see: www.ulapland.fi and event
Research projects
GREEN GREENLAND 2011-2016
Interdisciplinary research project on climate change and its perception in Greenland financed by the French National Research Funding Agency (ANR); scientific coordinator: Valérie Masson-Delmotte, Director of Research at the French National Centre for Research (CNRS), research laboratory for climate and environment sciences (LSCE/UVSQ); the CEARC team directed by Jan Borm contributes research on the perception of climate change in the archives of the Moravian Brotherhood, Herrnhut, Germany (CEARC budget: € 60 000) ; several research trips to Herrnhut + two workshops for Phds in Greenland (Ummannaq Polar Institute, 2012; National Archives of Greenland, Nuuk, October 20-21, 2015)
POLARIS (Cultural and Natural Heritage in Arctic and Sub-Antarctic Regions for a Cross-, Cultural and Sustainable Valorisation Process and Tourism Development: Siberia, Lapland and Patagonia) 2013-2017
FP7-Marie-Curie-IRSES-People; principal investigator: Prof. Dr. Jan Borm (IECI/UVSQ), budget: € 177 000; network of 5 universities: UVSQ, Federal University of the North-East of Russia at Yakutsk, Arctic Centre/University of Lapland at Rovaniemi (Finland), Kaunas Technological University (Lithuania) und The University of Southern Patagonia (Argentina).
Outreach activities:
Co-organiser with Renate Treffeisen (AWI) and Klaus Grosfeld (REKLIM) of one of the three official side-events of the 2nd Arctic Science Ministerial, Berlin, October 24, 2018, representation of the land of Bremen, « Perceiving Arctic Change: Climate, Society and Sustainability » (more than 100 participants registered) ; in cooperation with the Arctic Portal
Selected publications
Monograph:
Jan Borm, Jean Malaurie, un homme singulier. Paris : Éditions du Chêne, 2005, 192p.
Co-edited volumes:
1) co-éditeur, avec Matthew Graves, du recueil posthume de Bruce Chatwin, Anatomy of Restlessness (Londres : Jonathan Cape, 1996 ; édition de poche anglaise : Londres, Picador, 1997 ; traduction française, Anatomie de l'errance, Paris : Grasset, 1996 ; traduit également en allemand, espagnol, italien, entre autres)
2) Seuils et Traverses, actes du colloque de Brest 2000, textes réunis et présentés par Jean-Yves Le Disez (volume 1) et Jan Borm (volume 2), Brest : Publications de l'Université de Bretagne Occidentale, 2002, 325p. et 327p.
3) dossier spécial de la revue Etudes Théologiques & Religieuses intitulé "Le voyage contrarié", Montpellier, tome 80, 2005/3, pp. 361-421
4) "Récits de voyage", textes réunis par Jean Viviès et Jan Borm, e-rea, revue en ligne d'études anglophones de l'Université de Provence (www.e-rea.org), numéro 3.1., printemps 2005, (ISSN 1638-1718)
5) Jan Borm, Bernard Cottret et Jean-François Zorn, Convertir/Se Convertir : regards croisés sur l'histoire des missions chrétiennes. Paris : Nolin, 2006, 202p.
6) Représentations, revue électronique du CEMRA, Université Stendhal-Grenoble III, ISSN 1951- 6118 (http://w3.u-grenoble3.fr/representations), hors série n°3, novembre 2009 : « Voyage et écriture de l'ailleurs », textes réunis et publiés sous la direction de Jan Borm et Catherine Delmas
7) Jan Borm, Bernard Cottret et Mark Münzel (sous la direction de), Christentum und der Natürliche Mensch, Beiträge zur französisch-deutschen Tagung "Christianisme et l'homme naturel" (Journée d'études, Marburg, Januar 2007). Marburg: Förderverein "Völkerkunde in Marburg" e.V., coll. "Curupira Workshop", vol. 13, 2010, 171p.
8) Jan Borm, Bernard et Monique Cottret (sous la direction de), Savoir et pouvoir au siècle des Lumières, colloque de Versailles et Potsdam, 2007-2008. Paris : éditions de Paris, 2011, 250p.
9) Jan Borm et Benjamin Colbert (sous la direction de), Foreign Correspondence. Newcastle upon Tyne: Cambridge Scholars Publishing, 2014, 233p.
10) Jan Borm et Daniel Chartier (sous la direction de), Le froid. Adaptation, production, effets, représentations. Montréal : Presses de l'Université du Québec, coll. "Droit au Pôle", 2018, 365p.
Selected articles (since 2014)
1) "The Rhetorics of Arctic Discourse: Reading Gretel Ehrlich's This Cold Heaven in Class", in Corinne Fowler, Charles Forsdick, Ludmila Kostova (eds.), Travel and Ethics: Theory and Practice, London, Routledge, 2014, 268p., pp. 216-230.
2) "La Recherche – Ranskalainen tutkimusretkikunta Pohjolassa", in Tuula Kousa (ed.), Ranskan viimeisen kuninkaan retkikunta: La Recherche Lapissa, Helsinki, John Nurminen Säätiö, 2014, 207p., pp. 15-63 (article entitled "Lapland under French eyes: the second La Recherche expedition (1838-1839) narrated by Xavier Marmier", translated by Heikki Karjalainen). German version: "Mit den Augen Frankreichs: Lappland und die zweite La Recherche-Expedition (1838-1840), erzählt von Xavier Marmier", in Robert Charlier, Sven Trakulhun and Brunhilde Wehinger (eds.), Europa und die Welt. Studien zur Frühen Neuzeit. In memoriam Günther Lottes. Hannover: Wehrhahn Verlag, 2019, 351p., pp. 175-187.
3) "Yakoutsk, lieu de mémoire sibérien intercuturel vu par deux voyageurs Anglophones contemporains : Colin Thubron et Jeffrey Tayler", in Stéphanie Bellemare-Page, Daniel Chartier, Alice Duhan et Maria Walecka-Garbalinska (sous la direction de), Le Lieu du Nord : vers une cartographie de lieux du Nord. Montréal : Presses de l'Université du Québec, 2015, pp. 19-31.
4) "L'hymnologie morave ou le cantique comme témoignage de la foi", in Études théoloiques et religieuses, tome 90, 2015/2, "dossier hymnologie", pp. 221-231.
5) "Greenland as seen by two contemporary British travellers: Joanna Kavenna and Gavin Francis", Studies in Travel Writing, vol. 20, 2016, issue 3: "New Narratives of the Arctic", pp. 262-271.
6) "Vers le très Grand Nord : le Svalbard et la Terre François-Joseph vus par Sara Wheeler et Gavin Francis, deux regards britanniques contemporains", in Daniel Chartier, Helge Vidar Holm, Chantal Savoie et Margery Vibe Skagen (sous la direction de), Frontières. Actes du colloque québéco-norvégien, Montréal : Presses de l'Université du Québec, 2017, pp. 45-62.
7) "'Lavish Lapland': Gender, Primitivism and the Pictorial in Olive Murray Chapman's Travelogue Across Lapland", in Heidi Hansson and Anka Ryall (eds.), Arctic Modernities: The Environmental, the Exotic and the Everyday, Newcastle upon Tyne: Cambridge Scholars Publishing, 2017, pp. 158-172.
8) "'Einfach, aufrichtig und bemerkenswert geeignet'. Zur Rezeption der Herrnhuter Grönlandmission in Charles Edes Abenteurroman Warm Hearts in Cold Regions: A Tale of Arctic Life (1862)", in Claudia Mai, Rüdiger Kröger and Dietrich Mayer (eds.), 250 Jahre Unitätsarchiv: Beiträge der Jubiläumstagung vom 28. Bis 29. Juni 2014, Herrnhut, Herrnhuter Verlag, 2017, pp. 181-194.
9) "Remembrance of Journeys Past: Nostalgia, Melancholy and the Duty
of Memory in Contemporary British Travel Books", in Regina Rudaitytė (ed.), History, Memory and Nostalgia in Literature and Culture, Newcastle upon Tyne: Cambridge Scholars Publishing, 2018, pp. 1-13.
50) "The French of the Tundra. Early modern European views of the Tungus in translation", in Études mongoles et sibériennes, centrasiatiques et tibétaines, [en ligne/online], 49 | 2018, mise en ligne le 20 décembre 2018/uploaded 20 December 2018, consulté le 2 janvier 2019/ accessed 2 January 2019. URL: http://journals.openedition.org/emscat/3153 ; DOI : 10.4000/emscat.3153
Last revision: July 2019