ABOUT US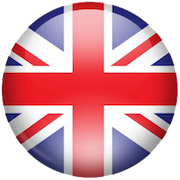 IDENTITY
Name of laboratory:  Cultures, Environments, Arctic, Representations, Climate (CEARC)
Laboratory directer: Jean-Paul Vanderlinden, the directorship is de facto shared with Alexandra Lavrillier and Mateo Cordier
CEARC is: 
Since the birth of CEARC, we:
contribute to the development of the research by welcoming French and foreign researchers, participating in research programs (international, national, regional ...), disseminating the results of research conducted in the scientific community (publications, colloquia) ;

develop research activities within multidisciplinary projects that (1) link Human and Social Sciences with Environmental Sciences and (2) address arctic issues ;

develop a teaching programme for bachelor and master students that is based on our research activities.
YESTERDAY
At the initiative of the professors Jean Malaurie and Jan Borm, and with the support of the Presidents of the University of Versailles Saint-Quentin-en-Yveline (UVSQ) and CNRS (National Center for Scientific Research), CEARC was created in 2009 as research laboratory (EA 4455) within the Observatory of Versailles Saint-Quentin-en-Yvelines (OVSQ), a component of UVSQ.
The CEARC premises are located in the OVSQ building in Guyancourt inaugurated in 2010 and shared with the LATMOS laboratory and the Pierre Simon Laplace Institute.
Initially called " French Institute of Arctic Studies " then renamed " European Centre for the Arctic " to better include colleagues from outside the UVSQ, CEARC initially devoted itself to research in human and social sciences on the circumpolar Arctic (Siberia and the western Arctic, Greenland and Fennoscandia). In 2011, CEARC became one of the first three associate members of the University Arctic, the largest international network of higher education and research in the Arctic countries.
Several UVSQ-colleagues from the research centre REEDS realized that they were working on similar topics with complementary methods. Following joint participation in research projects and significant contributions to the teaching in the 'Master of Arctic Studies', the REEDS team "Environment-Sciences-Society" developed a close relationship with CEARC. The team progressively addressed the issue of adaptation and transition as a result of global environmental changes.​
In March 2013, colleagues coming from another research centre made the decision to join CEARC in order to prepare for a restructuring the led to the current five-year plan. CEARC has since been renamed « Cultures, Environments, Arctic, Representations, Climate ».​ (French name « Cultures, Environnements, Arctique, Représentations, Climat ») in order to explicitly make space for the incoming team.
With the integration of the new members, CEARC built a research team dedicated to addressing the emerging issues of adaptation and transition. In the analysis of these issues, a strong focus is placed on interdisciplinarity and on the study of the Arctic.
TODAY
Since March 2013,  CEARC consists a core group of academics dedicated to being a research team whose mandate is to build a transdisciplinary practice around two central themes: 1) the Transition-Adaptation as Intertwined ConcepTs (TRAITs) theme and 2) the Circumpolar Arctic (ArcT) theme. 
The Arctic theme examines the issues of circumpolar Arctic societies, cultures, and their representations facing of changes of yesterday and today.
This involves several disciplines and research objects such as:
history of Arctic discovery and exploration ;

ethnohistory and anthropology of arctic societies ;

challenges of climate change and sustainable development, in particularly those related to natural resources and tourism ;

economic, political, social and cultural adaptations of the contemporary Arctic populations etc. ;

cultural productions of Arctic societies and in particular education.
Adaptation focuses on the study of the interactions between human societies and their changing environment within the various conceivable sustainability paths. It is in this context that the study of transition is an important research topic. The term transition can be described as overused, because it is used in different approaches that we will describe as sectoral (energy transition, ecological transition, etc.), which neglect the various brakes generated by the complexity of economic, social and cultural developments ... and tend to ignore the lessons of history, for example by analyzing socio-technical transitions (technological innovation) and the transformations of both living environments (eg: urban concentration) and socio-political.
The new field that has adopted the term "transition to sustainability" is based first of all on a postulate: repeated, invasive, global crises and the accumulation of pernicious problems are not attributable to practices that are would be able to reform gradually and marginally, but to a deficit of sustainability of our policies, or even the socio-political system itself. In this sense, the transition to sustainability is a radical transformation, taking place over a long period of time, by paths that are far from being straight and for which we can observe accelerations, slowdowns and even backtrack.
TOMORROW
The adventure goes on......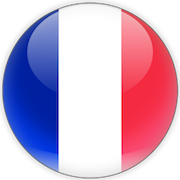 IDENTITÉ
Nom de l'unité : Cultures, Environnements, Arctique, Répresentations, Climat (CEARC)
Directeur du Laboratoire : Jean-Paul Vanderlinden, la direction est de facto partagée avec Alexandra Lavrillier et Mateo Cordier
CEARC est:
Depuis la création du CEARC, nous:
contribuons au rayonnement et au développement de la recherche par l'accueil de chercheurs français et étrangers, la participation à des programmes de recherche (internationaux, nationaux, régionaux…), la diffusion des résultats des recherches menées auprès de la communauté scientifique (publications, colloques) ;

développons des activités de recherche visant plus particulièrement: (1) l'émergence de projets multidisciplinaires Sciences Humaines et Sociales – Sciences de l'Environnement; (2) la valorisation de la recherche arctique ;

contribuons à la formation par la recherche. 
HIER
A l'initiative des professeurs Jean Malaurie et Jan Borm, et avec l'appui des Présidents de l'UVSQ et du CNRS, le CEARC a été créé en 2009 comme laboratoire de recherche (équipe d'accueil 4455) au sein de l'Observatoire de Versailles Saint-Quentin-en-Yveline (OVSQ), composante de l'Université de Versailles Saint-Quentinen-Yveline (UVSQ).
Les locaux du CEARC se situent au sein du bâtiment de l'OVSQ (inauguré en 2010) à Guyancourt et partagé avec le laboratoire LATMOS ainsi que l'Institut Pierre Simon Laplace.
Initialement appelé « Institut Français d'Etudes Arctiques » (IFREA) puis rebaptisé «Centre Européen pour l'Arctique » pour mieux inclure les collègues extérieurs àl'UVSQ, le CEARC s'est consacré dans un premier temps à la recherche en sciences humaines et sociales sur l'Arctique circumpolaire (Sibérie et l'Arctique occidental, Groenland et Fennoscandie). En 2011, le CEARC est devenu l'un des trois premiers membres associés de l'Université de l'Arctique, le réseau international le plus important de l'enseignement supérieur et de la recherche des pays arctiques.
Plusieurs collègues de l'UVSQ du centre de recherche REEDS ont réalisé qu'ils travaillaient sur des sujets similaires avec des méthodes complémentaires. Suite à une participation conjointe à des projets de recherche et à des contributions significatives à l'enseignement du «Master d'Arctic Studies», l'équipe du REEDS "Environnement-Sciences-Société" a développé une relation étroite avec le CEARC. L'équipe a progressivement abordé la question de l'adaptation et de la transition à la suite des changements environnementaux mondiaux.
En mars 2013, les membres de cette équipe du laboratoire REEDS (ainsi que trois membres d'autres équipes, marginalisés quoique fort productifs) ont pris la décision de rejoindre le CEARC. Le CEARC a été depuis rebaptisé « Cultures, Environnements, Arctique, Représentations, Climats ».
Cette intégration permet désormais d'appuyer l'existence d'un noyau d'enseignants-chercheurs dédié à la construction d'une équipe de recherche de petite taille ayant pour mandat de construire une pratique transdisciplinaire autour d'un thème émergeant, le binôme adaptation-transition, privilégiant un territoire, l'Arctique, et relevant de l'expertise conjointe de l'ensemble des laboratoires de l'OVSQ.
AUJOURD'HUI
Depuis mars 2013, le CEARC est composé de deux thématiques de recherche: l'Arctique et TRACES (Transition, Adaptation, Climat-Environnements-Sociétés).
Le thème Arctique étudie les problématiques relatives aux sociétés et aux cultures de l'Arctique circumpolaire ainsi que leurs représentations face aux changements hier et aujourd'hui. Ceci implique plusieurs disciplines et objets de recherche comme :
l'histoire de la découverte et de l'exploration de l'Arctique ;

l'ethnohistoire et l'anthropologie des sociétés arctiques ;

les défis du changement climatique et du développement soutenable, en particulier ceux liés aux ressources naturelles et au tourisme ;

les adaptations économiques, politiques, sociales et culturelles des populations arctiques contemporaines etc. ;

les productions culturelles des sociétés arctiques et en particulier l'éducation.
L'adaptation cible l'étude des interactions entre les sociétés humaines et leur environnement changeant au sein des différentes trajectoires de soutenabilité envisageables. C'est dans ce cadre que l'étude de la transition constitue un objet de recherche important. Le terme transition peut être qualifié de galvaudé, car utilisé dans différentes approches que nous qualifierons de sectorielles (transition énergétique, transition écologique, etc.), qui négligent les divers freins générés par la complexité des évolutions économiques, sociales, culturelles… et tendent à ignorer les enseignements de l'histoire, par exemple par l'analyse des transitions sociotechniques (innovation technologiques) et les transformations tant des milieux de vie (ex: concentration urbaine) que socio-politiques.
Le domaine nouveau qui a adopté l'appellation « transition vers la soutenabilité » repose tout d'abord sur un postulat : les crises répétées, envahissantes, globales et l'accumulation des problèmes pernicieux, ne sont pas attribuables à des pratiques que l'on serait en mesure de réformer progressivement et à la marge, mais bien à un déficit de soutenabilité de nos politiques, voire du système socio-politique lui-même. Dans ce sens la transition vers la soutenabilité est une transformation radicale, qui s'opère sur un pas de temps long, par des chemins qui sont loin d'être droits et pour lesquels nous pouvons observer des accélérations, ralentissements, voire des retours en arrière.
DEMAIN
L'aventure continue......